Catalogue text and photo of work in the exhibition on the 17 UN World Goals at Gallerie Loerien, Frederiksberg.
Catalogue no. 13.
Global Goal 4: Quality education
The protagonist sat on a branch of the Tree of Knowledge. She had four arms that day. The birds sang inside their gas masks and the tree hooted as best it could. Books flew around her, and it was hard to decide on just one. But when she thought about who she was going to read to, it was still easy to choose. The work shows how man, through education, has become Homo Empaticus. The work depicts a human being who, through empathy and education, is able to solve both small problems in the immediate vicinity and the problems we face as a world society today.
KITT BUCH (1983) Visual artist within the genre of popsurrealism. Lives in and works from Copenhagen.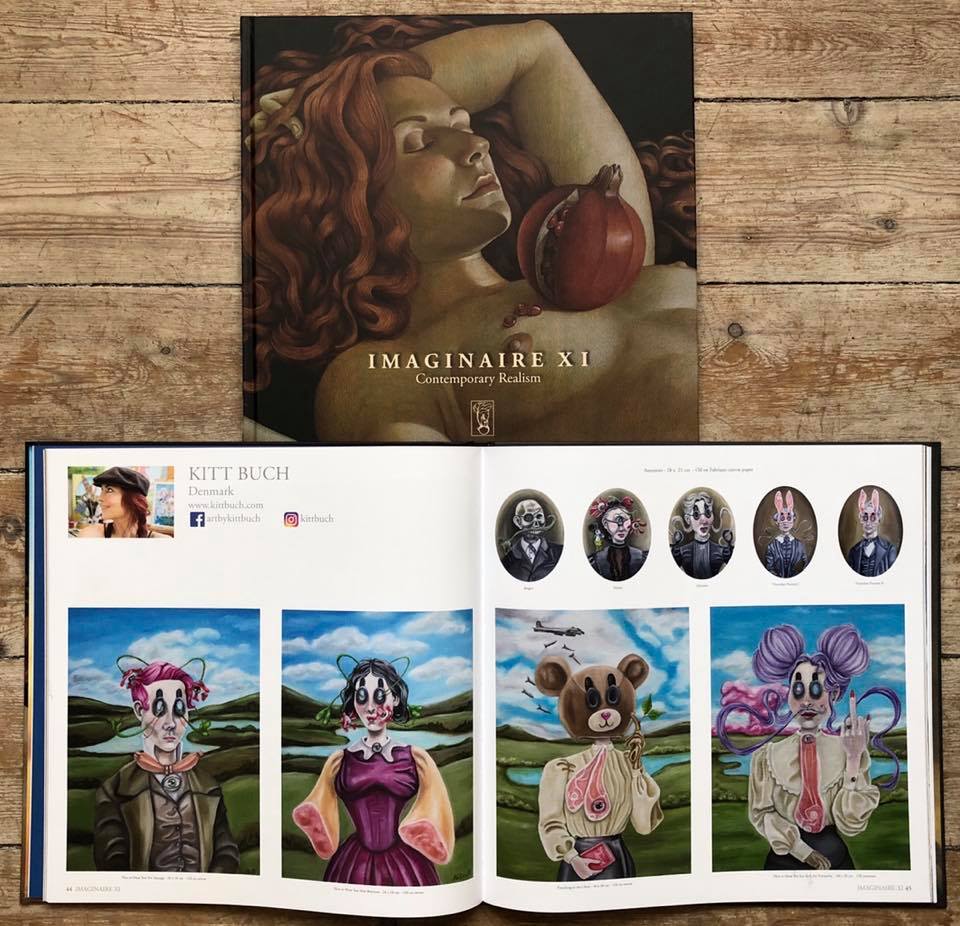 Coffee table book with many interesting artists represented.
Published by Fantasmus ApS.
I had the great honour of being featured in this year's Imaginaire release from Fantasmus.
101 Artists 2018 - 10th Anniversary
Text written by art critic and writer Tom Jørgensen.
Tom Jørgensen, art critic at Jyllands Posten, editor of Kunstavisen:
The fairy tale genre has become so permeated by Disney that you automatically associate it with stories where the main characters may have to go through a lot, but in the end they always end up with the prince/princess and half the kingdom. We completely forget how scary and harsh the Brothers Grimm could be in their tales, where there is certainly no guaranteed happy ending. And even H.C. Andersen can be dark and pessimistic. Just think of "The Shadow", Andersen's most sinister fairy tale, utterly modern in its depiction of a schizophrenic split personality.